We Welcome The Feed!
2015 will mark our third year as a race team and one of the major gaps in our sponsor portfolio has been not having a nutrition sponsor.  It's been a bit difficult to select and partner with a nutrition sponsor due to the needs of our members.  We have a member of the club that has vegan needs, we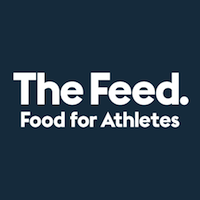 have guys who hate gels, love blocks, some drink recovery shakes, while others rely on organic products.  There was really only a few nutrition sponsors out there that would make everyone on the team happy.  One of them is an awesome company called The Feed.  They have options for all of our members because they partner with selected companies to offer only the best nutrition products for endurance athletes.  The Feed also has categories for paleo, organic, vegan, nut free, gluten free and other nutrition needs.
We reached out to The Feed about a possible partnership a few months back and we recently got word that they had accepted our application for sponsorship.  This is great news for our team!  This partnership will allow our members to get the right products to help fuel their engines.  We look forward to working with The Feed as we approach our 2015 season!